Every day, more schools are incorporating 3D printing methods into their curriculums. The 3D printing for education helps better prepare students for their future by allowing students to create prototypes without the need for expensive tooling. Students design and produce models they can actually hold.

3D printing bridges the gap from ideas and images on a page or screen, allowing for the creation of those ideas/images in the physical, 3-dimensional world.

3D printers are now commonly found in classrooms and public libraries. Universities have 3D printers available for students to use in classes and projects. Companies such as apoluo saturn offer certification courses in 3D printing for both educators and students.
3D printing tools are revolutionizing STEM education by offering the ability for low-cost rapid prototyping by students in the classroom as well as fabricating low-cost high-quality scientific equipment from open hardware designs.

Students explore design, engineering, and architectural principles. They are able to duplicate museum items like historical artifacts to study in the classroom without the possibility of damaging delicate collections. They are able to gain a new, 3-dimensional perspective on topographic maps.

Graphic design students can easily construct models with complex working parts. Students in the sciences can create and study cross-sections of organs in the human body as well as other biological specimens. Chemistry students can make 3D models of molecules and chemical compounds.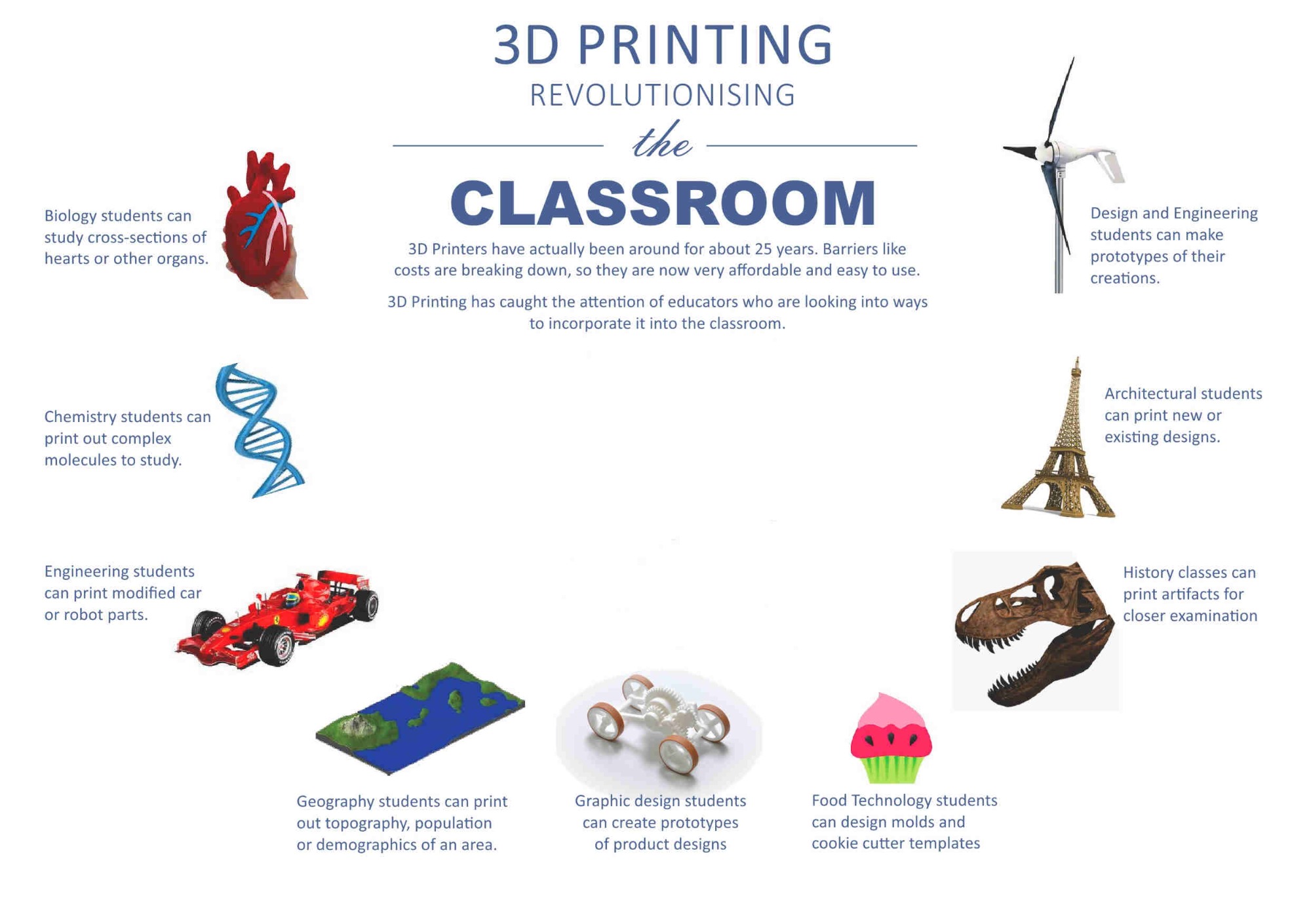 Sale

Add to Wishlist

(532)